Grilled citrus layered on cedar plank with a lemon whipped cream
A beautiful mix of BBQ citrus, on a cedar plank. Garnished with a lemon whipped cream and mint leaves.
Ingredients
Recipe for
4 persons
Ingredients
2 Unit(s)
Pink grapefruit
150 Ml
35% whipping cream
Preparation time: 30 min
Preparation

Soak the cedar planks overnight in water.

Peel the grapefruit and oranges.

Make one inch slices of all the citrus fruits.

Zest the lemon.

Whip the cream and sugar, then add the lemon zests.

On low heat, grill the citrus pieces on the cedar blank in your BBQ for a few minutes.

Plating

On a plate, alternate the citrus slices in an artistic way. Garnish with dollops of whipped cream and mint leaves.
« Make your recipes while having fun with friends or colleagues. »
Class with similar recipe
Saturday, July 16th
18:00 to 21:00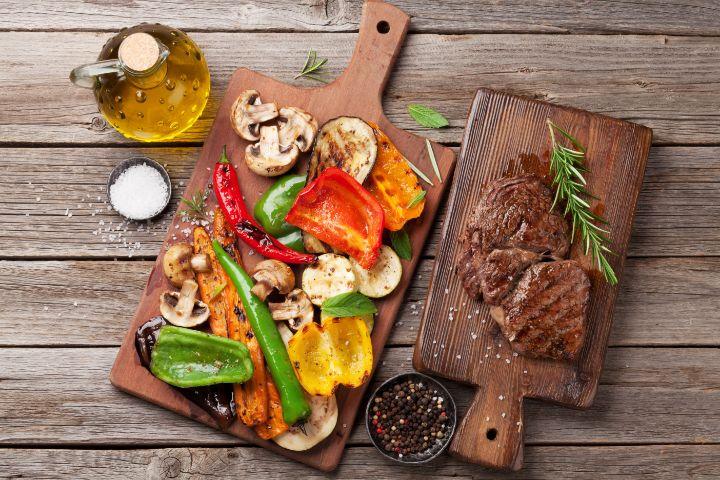 BBQ COOKING
BBQ madness, to impress your friends all summer long (1 glass of sangria included)
Jumbo shrimps grilled with lemon butter, grilled peppers, sweet & sour sauce
Duck skewer cooked on charcoal, sweet potato stuffed with smoked cheddar cheese, traditional chimichurri
Grilled citrus layered on cedar plank with a lemon whipped cream
More information