Saveurs du Saguenay
Sours, Herbaceous
Ingredients
Recipe for
1 Cocktail
3 Oz
Rosé cranberry juice
2 Oz
Fever-tree pink grapefruit
In a shaker, pour the ingredients out, except the Tonic.

Fill it up with ice cubes and shake well for 8 to 10 seconds.

Pour the totality of your shaker in an Old Fashioned glass.

Top with the grapefruit Fever Tree.
Cocktails glasses

Old-Fashioned
Method of preparation

Shaker
Add an ice cube with a rose flower in your glass.
Class with similar recipe
Sunday, October 1st
15:00 to 17:00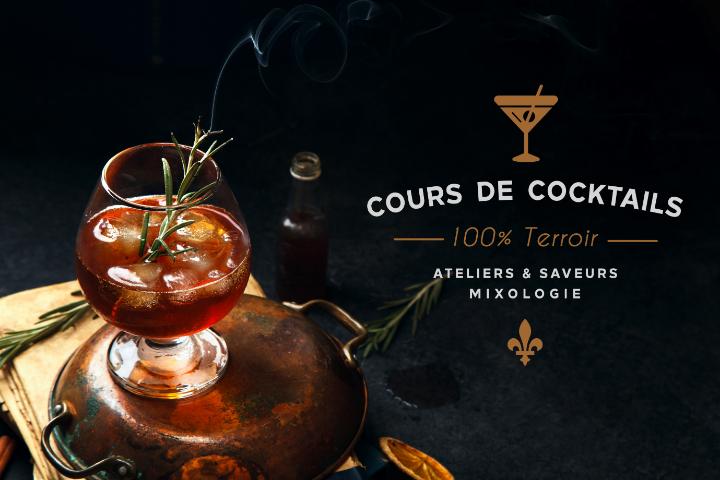 100% TERROIR
You shall learn to concoct and sample 3 different cocktails, with Quebecois spirits, as well as 3 mouth-watering Terroir canapés in all their glory.
100% Terroir with Mariana Distillery ...
Dans le fjord
Apéro à Monts-Valin
Saveurs du Saguenay
More information