A Red summertime sangria.
Ingredients
Recipe for
1 Cocktail
0.50 Oz
Lemon & rosemary syrup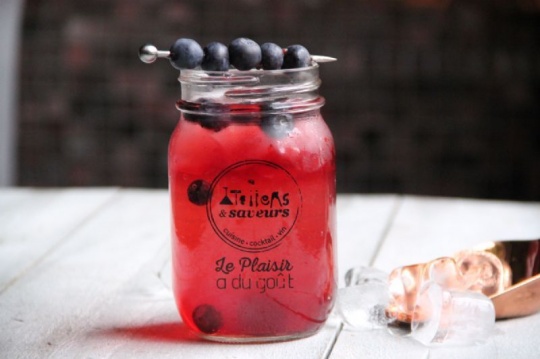 In a Mason Jarr, pour all the ingredients.

Add ice and shake well during 8 to 10 seconds.
Cocktails glasses

Mason jar
Method of preparation

Shaker
Add a nice bleuberry skewer.and slapp a rosemary sprig..