le Mojito de l'apéro !
Mojito
A Mojito with apple flavors Combination…
Ingredients
Recipe for
1 Cocktail
3 Oz
White cranberry juice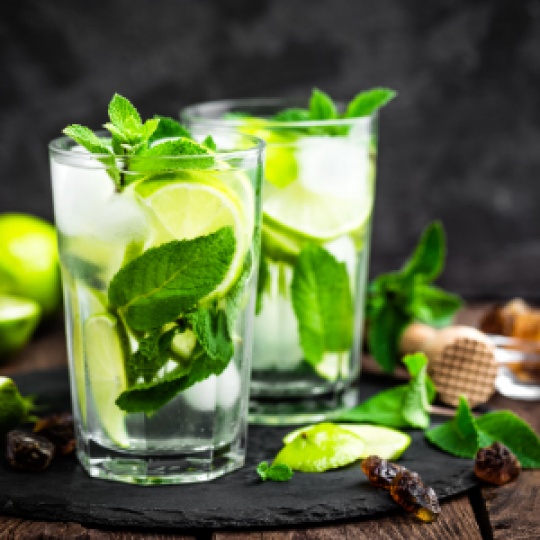 In a Masson Jarr, put the mint & the basil leaves with the aplle pieces, the lemon juice and the vanilla sugar.

Muddle gentelly. Add ice cubes, the Rum and the white cranberry juice.

Shake well during 8 to 10 seconds.

Top your Masson Jarr with the 1642 Tonic.
Cocktails glasses

Mason jar
Method of preparation

Muddler
Add a nice mint head and an apple slice in the glass