On met du Gin dans sa vie !
Original cocktails & ingredients
A fresh & fruity cocktail !
Ingredients
Recipe for
1 Cocktail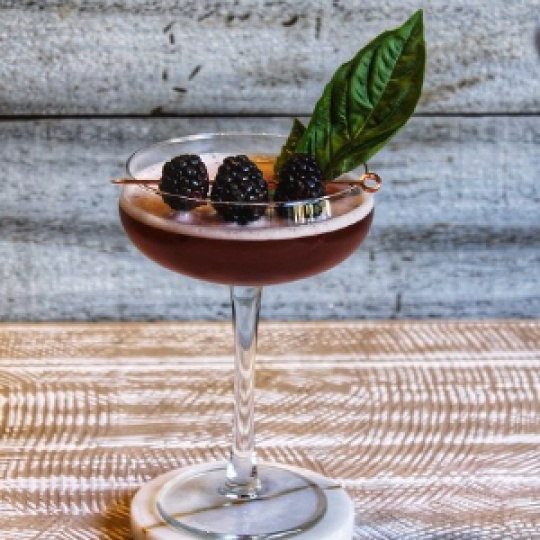 In a shaker, pour all the ingredients out.

Add the ice and shake well for 8 to 10 seconds.

Strain your shaker into a coupette glas.
Cocktails glasses

Champagne coupe
Method of preparation

Shaker
Add a balckberries skewer and slapp a basil leaf..
Class with similar recipe
Friday, May 14th
17:30 to 18:30
VIRTUAL HAPPY HOUR MIXOLOGY
Enjoy a virtual happy hour mixology with our team.
Apéros and Gins from Québec
On a du fun...
On met du Gin dans sa vie !
More information