A Mojito with pineapple flavors …
Ingredients
Recipe for
1 Cocktail
In a Mason jarr, put the mint leaves with the pineapple pieces, the lemon juice and the vanilla sugar.

Muddle gentelly.

Add ice cube, the other ingredients, except the Ginger Ale.

Shake well during 8 to 10 seconds.

Top with the Ginger Aler.
Cocktails glasses

Mason jar
Method of preparation

Muddler
Add a nice slice of pineapple in the glass
Class with similar recipe
Wednesday, April 21st
17:30 to 18:30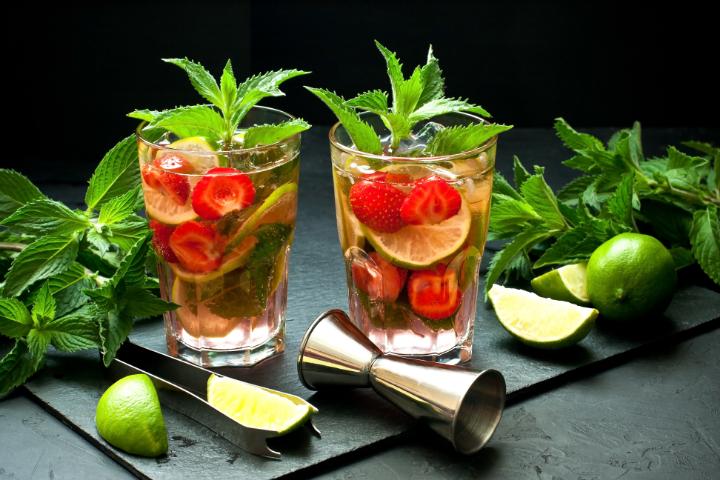 VIRTUAL HAPPY HOUR MIXOLOGY
Enjoy a virtual happy hour mixology with our team.
Mojitos & white rum
Mojito del fuego !
Mojito y Manzana
More information