Ingredients
Recipe for
1 person
or
1 Cocktail
0.50 Oz
Elder flower syrup
2 Drop(s)
Bittered sling grapefruit bitter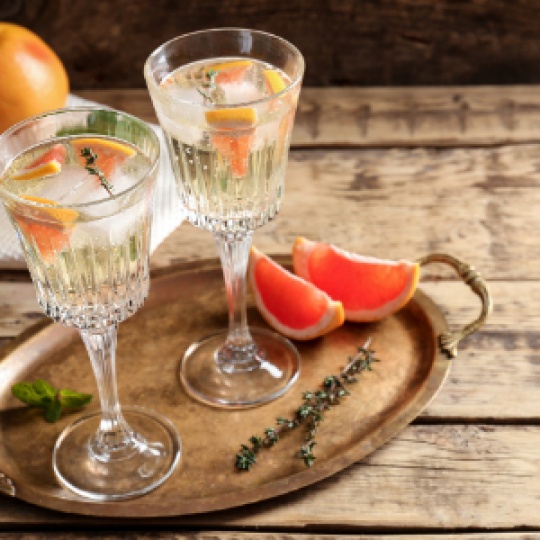 In a shaker, pour all the ingredients, Except the 1642 Tonic.

Add ice and shake well during 8 to 10 seconds.

Strain into a glass.

Topp with the 1642 Tonic.
Cocktails glasses

Verre à pied
Method of preparation

Shaker
« Make your cocktails while having fun with friends or colleagues. »
Class with similar recipe
Thursday, August 19th
18:15 to 20:15
TENDANCE COCKTAILS
Learn how to prepare your favorite cocktails during an original & friendly Happy Hour! In 2 hours, you will prepare and taste 3 cocktails. We will also serve you 3 tapas made by our Chef!
Cocktails & Seventh Heaven gin !
Seven Heaven Style !
Gin ton apéro !
Fizz de l'été
More information