Ateliers & Saveurs Old Montreal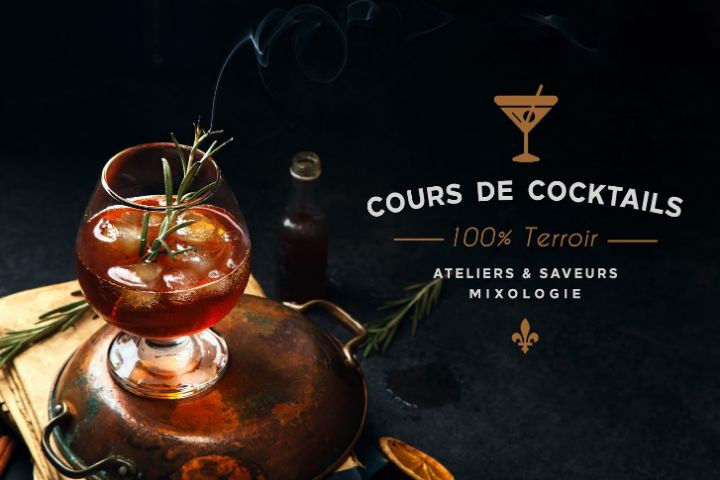 samedi 07 octobre 14:00 to 16:00 See more dates
100% TERROIR
100% Terroir with Club Local ...
Come and discover all the finesse of our refined homemade products! Many wonderful artisanal distilleries saw the day in Québec because of the abundance of our unique "Terroir" homegrown produce. Our "100% Terroir" courses, will bring these precious products, and our passion for them, to light. Each class focuses on a specific distillery and how it highlights our superb products.
Products :
Gin Portage
Vodka White Keys
Cremaglace Vanille
Rhum Sainte-Marie Coco
Terroir
Daiquiri des Fêtes !
Portage for ever ...
You shall learn to concoct and sample 3 different cocktails, with Quebecois spirits, as well as 3 mouth-watering Terroir canapés in all their glory.
You would like a private workshop? Ask us about our private classes and events: Groups and Companies
- All of our general public courses are offered in French. We offer courses in English only in a private setting.
Locate your course
Ateliers & Saveurs Old Montreal
Montréal, Québec
H2Y 2T3
(514) 849-2866
Métro Place-D'armes
Informations and booking : monday to friday, from 10 am to 6pm.
Paid parking around :
- corner of St Nicolas and St Sacrement
- corner of Notre Dame and St Jean
- on St Francois Xavier between St Paul and St Sacrement
- on St Jacques Nationale bank tour